Posted by Kim on Apr 24th 2018
It's going to happen... you need a quick, but awesome project to make as a gift for a friend or for a birthday gift for one of your kid's friends:) Here is a great gift that you can monogram and make quickly and that all will love!
I love to make monogrammed pocket tees. Sometimes I will start with a cute tee in a fun color that already has a pocket. Choose a cute monogram and stitch it on the pocket through all the layers and voila! Another option that I love that can be even more personalized it to choose a tee that does not already have a pocket. In this scenario, I choose a cute fabric that coordinates with the tee and make a pocket, embroider with my favorite design (from Joyful Stitches of course:), line it, and stitch onto the tee in the usual upper left position.
Here are some pics of recent creations: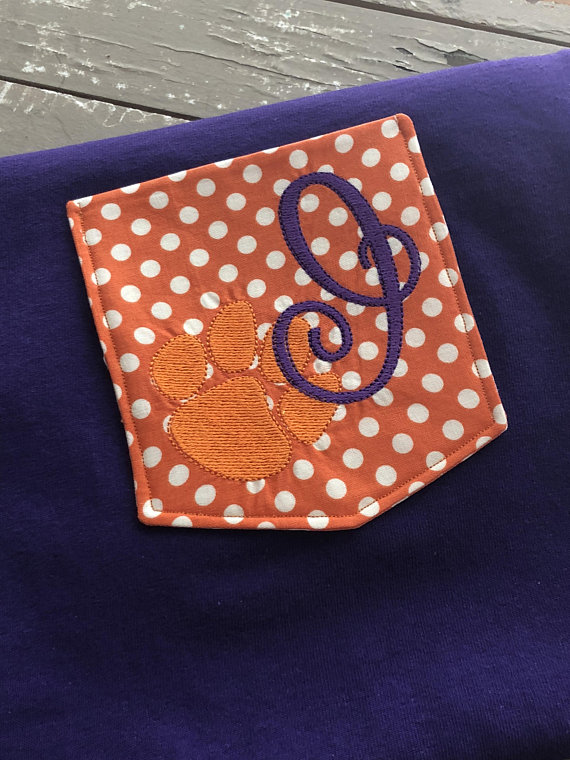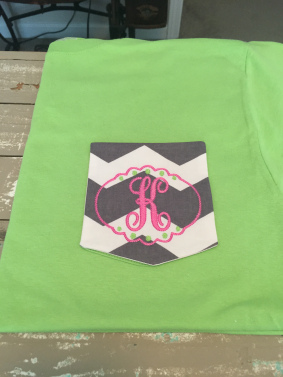 Have fun! And remember, Joyful Stitches has lots of designs that you can stitch and make great gifts!
Here is a previous post that I gave more detailed instruction on this project: Monogrammed & Embroidered Tees "How To" Guide